Best places to ski in Canada this winter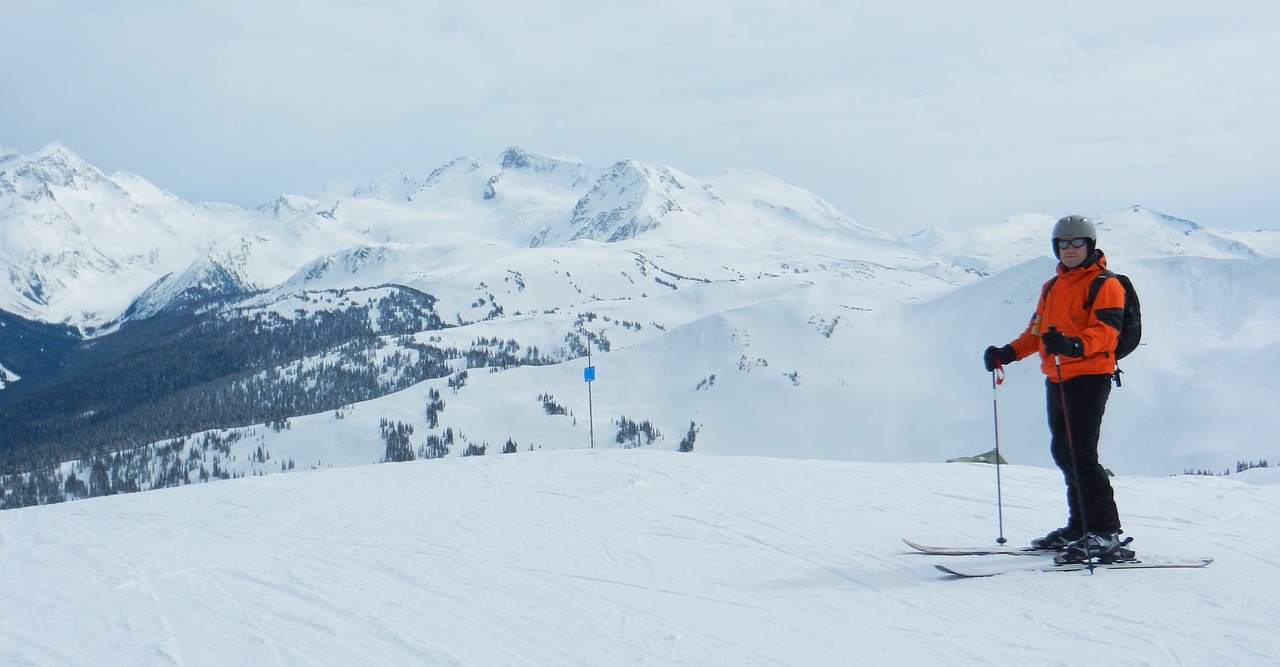 While summer is still in full effect across the Northern Hemisphere, now is the perfect time to plan a snow holiday for the upcoming winter.
While everybody else is still thinking about the beach, you can grab low prices on packages that will allow you to have the ski trip of a lifetime in Canada this upcoming season.
Nevertheless, it can be hard to choose between the many ski areas located across the Great White North.
Below, we will give our suggestions on what we think are the best ski resorts in Canada.
1) Whistler-Blackcomb
If nothing but the best is good enough for you, Whistler is the only place you should be considering for your ski holiday in Canada.
Spread across two mountains with some of the best verticals in North America and villages at the base filled with a variety of restaurants, bars, and boutiques, this place has it all. While it can be a pricey spot, the quality of what you find will justify every loonie you spend there.
Sometimes, however, fog and rain from the coast may mean you'll have to spend a day indoors waiting for the weather to get colder and drier.
When this happens, fire up your favorite mobile casino and make the most of the inclement weather by winning money as the rain comes down.
2) Sunshine Village
Looking to ski some of the driest champagne powder in North America? Carve it in the heart of the Canadian Rockies at Sunshine Village.
Located a short distance from the picture perfect town of Banff, this gondola-accessed resort has on-hill accommodation that makes it easy to get in line for first chair early in the morning.
With 3,300 acres ranging from easy cruiser runs to double black diamond chutes and glades, avid sports enthusiasts will be stoked every moment they spend on the slopes here.
3) Marmot Basin
Love skiing in the Rockies, but not the lines that come with the more popular resorts? Make a trip up the Icefields Parkway and spend a couple days skiing the slopes of Marmot Basin.
On weekends, you won't spend more than a minute in a queue, and on weekdays, you will likely end up crossing your own tracks.
Despite the lack of traffic at this Jasper area resort compared to Banff, there are plenty of world class runs to rip down – the only difference is that you won't have to dodge punters stopped in inconvenient places on the trail.
4) Mont Tremblant
While most mountains worth skiing in Canada are located in the west, there are a number of decent options out east as well.
Of these, Mont Tremblant is among the best, as this year-round resort 80 miles from Montreal offers winter recreation options that will appeal to virtually all travelers.
With one of the most advanced snow making systems in North America, this resort is well-equipped to weather increased warm spells that climate change will be bringing, making a good bet for those afraid to arrive at a place with no snow.