How to Maneuver Your Bicycle Safely in California Traffic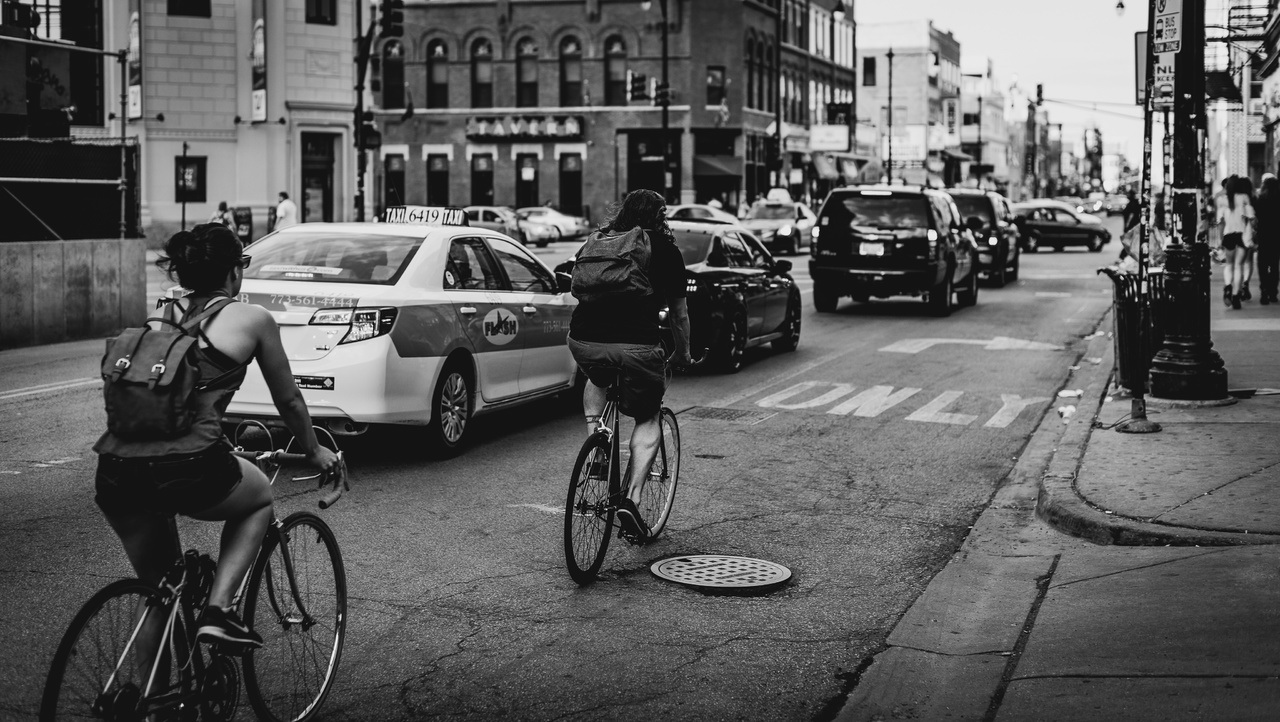 Although at only about 50,000 bicycle / motor vehicle crash injuries each year, estimates are that only 10% of them are actually reported to police meaning that half a million people are injured each year by cars while riding a bicycle.
Th statistics are staggering and point to the fact of how dangerous it is for motorcycles to be interacting in the same travel space with motor vehicle in cities all over the country. California municipalities have responded by creating specific bike lanes in urban areas and giving motorists additional training on how to co-eist with bicycles.
Because bicyclists have very little protection when riding, they must be very careful on the road. Here are some things for bicyclists to note.
Things Bicyclists Should Do and Not Do
To be clear, the best way to survive a bicycle / motor vehicle accident if you are on a bicycle is to not be in an accident in the first place. Of course this is obvious but if you keep it in mind, then there are a numbers of precautions you can take and things you should do to avoid injury.
Wear Protective and Safety Gear
Bicycle riders must always dress like they will likely be in an accident when they ride. This means always wearing a helmet, wearing long sleeves and pants and if possible have these garments have some padding. If you are struck there is nothing between you and the pavement except your clothing.
You should also make sure you have all of the available safety equipment including mirrors, a safety vest, and lights in multiple directions, safety reflectors and a horn on your bike. You should make sure that all of these are operational and visible no matter what time of day or night you are riding.
Never Go Straight Through an Intersection
When you ride your bikes you should always stop at each intersection before you pass through it. Bicyclists adopt a habit of slowing down and looking both ways when going through an intersection, but if a car is coming fast or coming around a corner you may not see it in time. So when you reach an intersection, come to a full stop before you go through it.
Be Careful When Passing Vehicles
You should always be cautious when you are passing a moving automobile. When you do, you will be in the driver's blind spot at some point and the person may not see you then make a sudden turn right into you. Also legally vehicles may only overtake other vehicles and pass on the left. But if someone disobeys this law and tries to pass on the right, you might be the victim of an accident if you do not pay good attention. So always keep focused when passing.
Accidents are Sometime Unavoidable
The reality is that sometimes an accident with a motor vehicle is unavoidable. Someone can run into you, cut you off, or cause you to fall and get injured. This reality exists every time you get on your bike and head out on the road.
What to Do if You are in a Bicycle / Motor Vehicle Accident
Sometimes, accidents are inevitable. You can do everything right, but a motorist may not notice you, may be distracted, or may be in an impaired state. In this case you can be hit by a motor vehicle and be severely injured. If you are injured by a motor vehicle while you are riding on a bicycle, you can contact a reputable bike accident lawyer. These professionals will assist you in gaining both justice for the painful event and financial compensation to help you pay for your injuries, pain and suffering, and loss of income. Yu should immediately reach out to an attorney because time is a consideration and a great attorney will help you with your case.