7 Places you Need to Visit in Italy
Italy is an enchanting country with a rich culture that is fascinating for people to explore. More than 45 million people visit this exciting country that combines history and modernity perfectly. The food is delicious, the wine is fabulous and there are so many things to do and see. Here are 7 of the places you need to visit in Italy.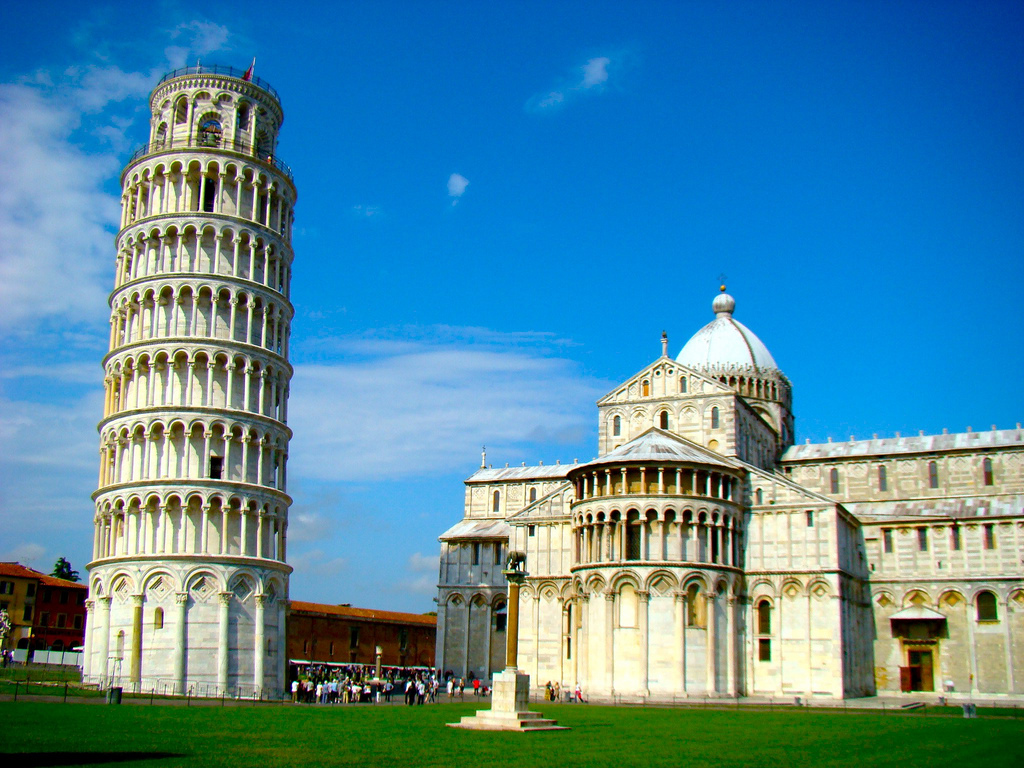 Rome
Rome is one of the most fascinating and most beautiful cities in the world and you can visit some of the most iconic landmarks of the world and enter a separate country. The Colosseum has stood for more than 2000 years and this iconic landmark is a must see. The Vatican City is filled with artefacts, glorious art and rich history. You can join tours that beat the lines and see these places at your own pace.  There are many glorious beaches that are less than an hour by bus from the city. This is a great way to beat the heat in the summer and get some people watching in.
Tuscany
A vacation in Tuscany will provide you stunning landscapes, beautiful seaside villages, wine production, and exciting cities like Pisa and Florence. It is known for as the birthplace of Renaissance and you can visit works by the famous artists Donatello, Michelangelo, and Leonardo de Vinci in the city of Florence. Pisa is known for the Leaning Tower of Pisa and visiting this iconic landmark is a must for all who visit the area. Tuscany is famous for its wine production and Chianti is the most popular wine.
Amalfi Coast
The Amalfi Coast needs to be experienced by driving the scenic roads and by taking a boat trip along the coast to explore all of the inlets as well as the gorgeous scenery.  You must stop in the beautiful towns of Positano, Ravello and Amalfi and see the many wondrous churches, beautiful gardens and villas.  Make sure that you take the time to relax in the sun and drink Limoncello, a lemon drink that the area is famous for.
Sicily
Palermo is the capital city of Sicily and it was the centre of many trade routes during the medieval era. It has been influenced by the Phoenicians, Romans, Byzantine Greeks, Arabs, Normans and Spaniards and it is a great place to learn more about history. You can join walking tours that explore the historical centres or focus on the food and wine of the area.
Umbria
Umbria is located in central Italy and it is known as the "green heart" of Italy. It is a network of small intimate lovely towns with many historical locations to visit. There are plenty of charming villas situated in the peaceful countryside, which are perfect if you like walking, horse riding or cycling. In the capital city of Perugia you can find Etruscan, Roman and medieval monuments in its historic centre. Assisi is an area in Umbria that is known for religious pilgrimage and millions of people visit annually. It is the birthplace of St Francis who was also buried there in Basilica di San Francesco.
Naples
Naples is the capital of the Italian region Campania and it is the third-largest municipality in Southern Italy. Be sure to make time to visit Museo Archeologico Nazionale, Cappella Sansevero, and take a guided tour of Teatro San Carlo.
Venice
Venice is built on a series of islands that are all connected by bridges or canals. Be sure to take a romantic gondola ride down the famous Grand Canal that this city is known for. Be sure to make time to visit the beautiful Basilica di San Marco. Venice is known for its hand blown Venetian glass and you can pick up many treasures to take home.